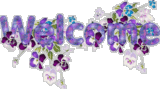 CLICK HERE!!
Update 5-1-13
I am out of most natural colors at this time. I will have more as soon as I finish shearing. I'm getting there!
No Suri Alpaca for sale at this time. I hope to have more this Spring.
Also, I'm working on updating my website, please excuse the mess! ;-)
Feel free to read my blog! On the bottom left side "enter blog". I try to keep it up to date as much as possible. Also, I will be opening a forum in case anyone has any questions, to share info, to dolly chit chat, etc.
Also, I have a classified ads section attached to my blog that I can post items you may have for sale
~~~~~doll related items only please~~~~~


I am still working on updating my website at this time. I'm so sorry for the inconvenience of not having very many items in stock at this time. I will have more soon.
I'm still trying to get caught up on my custom orders.

I've added a separate page for my Angora goats for you to look at so you can see where all this beautiful mohair comes from. Feel free to take a peek!


COMBED READY TO USE:

I specialize in mostly natural colors of Angora mohair on my website, but will occasionally have dyed mohair for sale that is prepared. You are always welcome to place an order for dyed mohair and as always, custom orders for any amount of natural colors as well. I will provide a list of all the different dye colors I have in stock upon request. I do have the human hair colors listed on the custom order info page.

BULK DYED UNCOMBED:

I also do custom orders for bulk dyed shorter Angora mohair when I have it in stock.

Please feel free to contact me through the contact page or you can also notify me through my etsy shop.

www.mohairhouse.etsy.com (combed & bulk)


Thank you so much for your patience through this transition.
~~~~~NOTE: I AM CURRENTLY CLOSED FOR NEW CUSTOM ORDERS UNTIL AUGUST 31, 2013~~~~~
I may open back up for orders sooner if I can get everything done I need to do.
Please read the message board for more info.